Grateful to bring you some new music!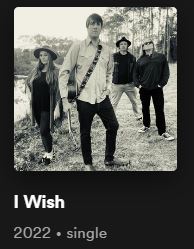 Check out the new single I Wish from the David Lane Band HERE
This is the first release of the new David Lane Band. David has been writing and recording in this area for over 10 years. This group formed when David, bass player Blake Abbey and drummer Jim Taylor got together one Sunday afternoon just to see what happened. The result was the song you are about to hear. They decided to take this track to Clayton Sturgeon at Phantom Manor Studio. That's when they were joined by Jessie Abbey on keys, vocals and guitar. "We are continuing to record new material to be released when completed."
Enjoy!